Seismic Retrofit & Renovation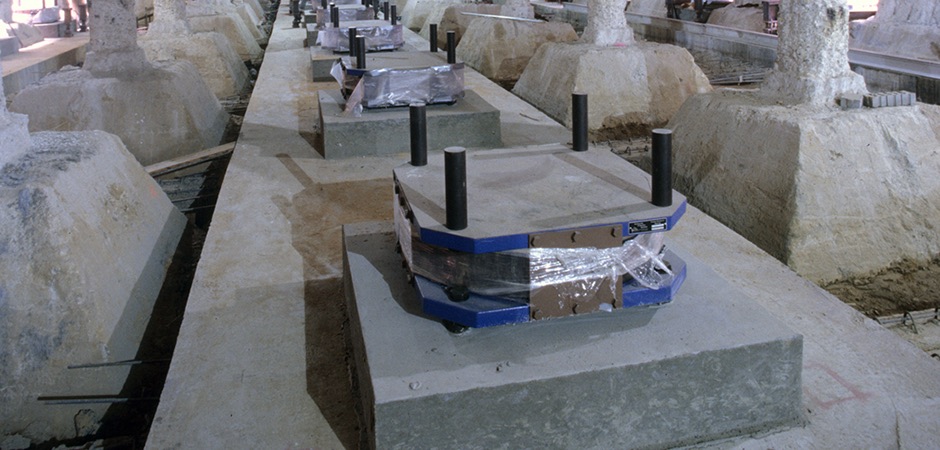 Seismic Retrofit & Renovation
Better prepared to help you better prepare.
Morley has always responded to the repair needs generated by seismic events throughout our history. In recent years the economic importance of seismic performance has come to prominence. Prudent owners and their lenders now look beyond the life-safety level of most current codes and proactively plan to limit downtime and financial loss. Some have special needs for uninterrupted service; others want to preserve the treasured architectural features and materials of historic structures.
Morley Construction Company offers you vast seismic technology experience, a specialized team and an innovative approach to the seismic retrofit and renovation of existing and historic structures. In fact, we were one of the first contractors in the U.S. to retrofit a major occupied structure with a base isolation system. Another significant milestone: we were one of the first contractors in Southern California to retrofit a concrete building with a friction damper system.
Unequalled EQ-readiness.
Clients appreciate the breadth and depth of our expertise in the retrofit and renovation of historic structures, commercial and residential buildings, hospitals, civic structures and universities.  In addition to existing and historic structures, we have applied our knowledge of seismic resistant construction to new projects, assisting structural engineers with information for performance-based designs. Countless satisfied clients take great pride and confidence in the fact we have incorporated the latest in seismic strengthening and isolation technology into new landmark structures across California. View some project photos depicting our seismic retrofit experience and then, please do not hesitate to call us with any questions you may have.
Skill in Seismic Retrofitting
Extensive knowledge of retrofit and repair techniques and applications to existing structural systems
Detailed knowledge of concrete materials and manufactured seismic components
Understanding of the methods of other trades and coordination with structural design
One of the first in the U.S. to retrofit a major occupied structure
Body of completed seismic project work serves as knowledgebase and innovation hub